Based in Ulaanbaatar, Mongolia. Sod Mongol Group is one of the three major entities of supply and distribution of petroleum products in Mongolia. A diverse sets of businesses and industries in Mongolia, we work together to keep improving and exploring new ways to make life even better.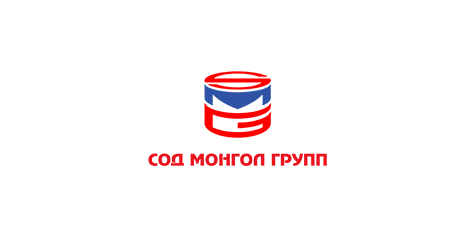 Sod Mongol Group LLC was founded in 1999 to engage in supply and distribution of petroleum products, our main line of business. Since then, the company has become one of the major conglomerates in the country with activities in various sectors including commerce, construction, logistic, tourism-Hotel, entertainment, information technology, manufacturing, mining, agriculture and finance.
Consistently ranking high in annual "TOP–100" business entities listed by Mongolian chamber of commerce, Forbes Mongolia – Top 20. #1 employer with our 2,500 employees.
More
Through our partnership with leading Russian entities in the oil industry such as Rosneft, Gazprom, TNK-VP,  and Ural Oil, we import quality products such as gasoline (A-80, Ai-92, Ai-95, super Ai-98), jet fuel (TC-1), diesel fuel (winter and summer), fuel oil (Mazut M 100) and bitumen (BHD 90/130), lubricant, grease and anti-freezer to supply to the domestic market. As a result, Sod Mongol Group LLC has become one of the three major entities in the petroleum products business.
Our company has an extensive network of over 100 petrol stations along with six storage tanks and supply facilities in Ulaanbaatar and major economic hubs such as Ulaanbaatar – 2, Darkhan-Uul, Choir, Sain-shand and Domod provinces.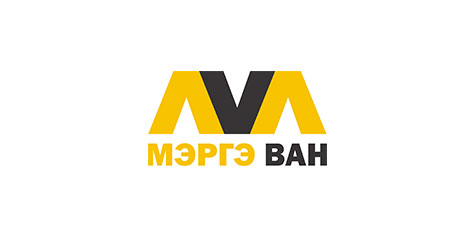 Aircraft ground fueling service
Merge Van LLC was established as a joint venture company between Sod Mongol Group and RN-Aero (subsidiary company of Rosneft) in 2009. Merve Van LLC is to provide into-plane fueling services at the airport. A modern fleet of into-plane fueling vehicles designed to the highest standards of the international oil industry are operated by our trained, experienced
More
experienced workforce to provide a 24-hour fueling / defueling services for aircraft, servicing most of the airlines using the airport. With a capacity of 6000 tonnes or 50 days of fuel storage ranks which is largest aviation fuel depot in Mongolia. Merve Van LLC is responsible for 24 hours into-plane fueling operations.
It operates the Aviation Fuel Service System consisting of the Tank Farm, laboratory, refueling equipment  and refueling facilities. All were built according to the guidelines and international standards set by the oil industry to handle TS-1. Merge Van LLC has become a member of International Air Transport Association (IATA) in which supports aviation with global standards for airline safety, security, efficiency and sustainability. Being an active member of International organization, which supports aviation safety, security and complying all the required technological and professional manpower skill requirements Merge Van has differentiated as a reliable partner to airline operators.
Merge Van LLC diligently complies with all international flight safety and security, necessary environmental protection requirements and therefore made valuable contribution to the Mongolian civil airline ground service security.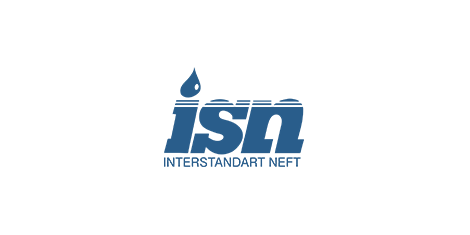 High quality oil & lubricant importer
Inter Standard Neft LLC imports high quality lubricants from different overseas entities such as Ashland LLC from USA, Avista Oil GmBH from Germany, Hanval Oil from South Korea as well as Rosneft and Ekom from Russia to sell in the domestic market using its international standard storage facility and efficient logistical systems.
.
More
The company engages in both retail and wholesale business and cooperates with major entities in Mongolia such as Erdenet Mining Corporation, Shivee Ovoo, Baganuur and Zorchigt Teevriin Negtgel (public transportation entity) to supply lubricants.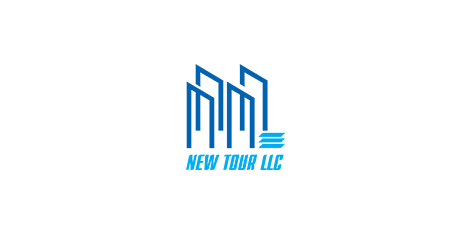 Engineering, Construction & Real State Management
NEW TOUR has been constructing a luxury complex "Baga Tenger", Ulaanbaatar, Mongolia. The Complex is extended in the most prestigious beautiful valley at the BOGD KHAN Mountain, nationally preserved area.
.
More
BAGA TENGER is the valley of BOGD KHAN mountain which is the oldest national preserved area;
The Complex is beautifully located in the valley extended over 65 naturally preserved hectares area.
The most prestigious area just within 7 km from the national capital city center point.
The freshest air in four season ever green nature.
The valley offers you exclusive opportunity to live in luxury condominiums or spacious apartment houses while enjoying the
beauty of the national preserved area.
The houses and condominiums were constructed from the best quality construction materials.
All civil and engineering works are executed at the international professional level.
All infrastructure is constructed; paved asphalt roads, engineering systems of heating, hot, cold water, and sewage are connected to the central engineering systems.
Easy access to the downtown of the city through "Marshall Bridge"
Exclusive comforts with breath taking views and the safest environment would welcome.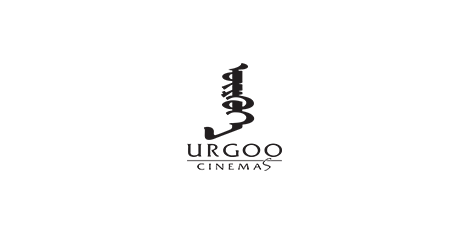 Urgoo Cinema is operated by NEW TOUR SAFARIS Company. New Tour Safaris company has successfully created the best cinema environment to experience the full taste of wonders of the movies with the support of Hollywood and local studios,
More
the cinema chain has become the prior choice of Mongolian young people and has become the biggest and the dominant cinema theatre in Mongolia since 2009.
Our mission is: provide our customers with the best possible out-of-home entertainment experience.
The cinemas are equipped with 100% digital projection systems with 3D screen and show of over 150-
200 movies per annum.
We opened our newly modern designed cinema with under Warner Bros cinema standard on April 17th of 2009. We are committed to providing a premium entertainment experience by offering a menu of entertainment alternatives inside our facilities.
We have total of 28 world standard screens, 5588 standard and 300 VIP seats in Ulaanbaatar 5, Erdenet 1 and Darkhan 1. It is leading and the largest chain of exhibition and entertainment company in Mongolia.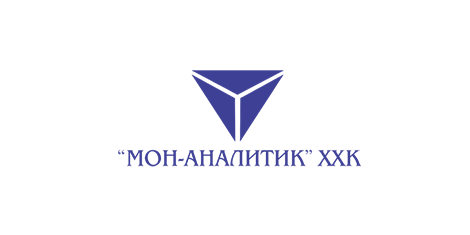 Health sanatorium services
To create a national brand of high quality comprehensive traditional medical care improving the people health. Today's business world is moving forward sustainable development favoring human and nature friendly solutions, as more people around the world are practicing healthy lifestyle.
More
And demand for rehabilitation and curative forms of traditional medical services are increasing, there is a definite demand in Mongolian traditional medical care with 5000 years of history.
The company "Mon-Analytical" was founded in 2004 as with the core purpose create a national brand of high quality comprehensive traditional medical care services competitive at the global market, develop a new economic sector — a health tourism in Mongolia by restoring and enriching the inherited through the generations Mongolian traditional medical care and establishing a Hospital with training and research center equipped with modern amenities in Mongolia.
Mon-Analytic has developed a Project of establishing an Asian Pacific Traditional Medical Complex with training and research center in the most attractive, most beloved by locals, prestige green belt area of Sharga Morit, at the 23 km from the downtown from Ulaanbaatar city.
THE ASIA PACIFIC TRADITIONAL MEDICINE COMPLEX IN SHARGA MORIT Complex market differentiation;
A complex center to be constructed within the project scope uniquely integrates all the health business lines —sanatorium, nursing and yoga, meditation, recreational facilities
In terms of market, this center differentiates itself from the other businesses as it offers a differentiated product as a separate market. Today, there are more than 100 hospitals, 7 official universities and more than 100 spa resorts and resorts, indicating that the market does not have a monopoly or some oligopoly market.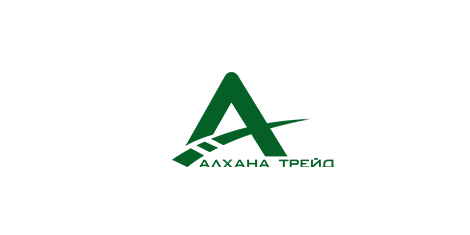 Oil and petroleum transportation and storage
"Alkhana Trade" LLC was established in 1997, it is operates petroleum product logistics, construction of fuel station, depots and distributions of special use vehicles and their spare parts. "Alkhana Trade" LLC offers a customized service, based on each individual project & client's needs. From the design, planning and initial development approval process, through to site de-contamination, construction.
More
We have more than 20 years of experience in field and we have the capabilities and experience to manage it all. Our proven track record is evident in our completed projects.
In conjunction with a dedicated and skilled team of project managers and a group of preferred specialist consultants, "Alkhana Trade" LLC has established an enviable reputation in the service station development & construction industry.
We understand that petrol station builds can seem daunting. Our company is fully licensed, equipped.
We take pride in providing quick, efficient, professional and thorough service to our clients. Our technicians are provided all the training necessary to perform the services.  They always go above and beyond what is expected
Fuel station planning
Installation of gas station facilities
Expansion and assembly of petroleum storage facilities
Design & Development:- Together with our leading industry consultants, we can manage your project from the initial design concept all the way through to site development.
Construction, Refurbishment & Remediation:- Whether planning the construction of a new service station from scratch, refurbishing an existing one, or remediating a contaminated site.
Supply, calibration and installation of measuring instruments
Expansion and assembly of petroleum storage facilities
Guaranteed Fuel Station Maintenance:- Whether you need routine maintenance services or you have an emergency maintenance need, we can help keep fuel station up and running. Maintenance can cover the repair of fuel systems, replacing broken lighting, and more.
New technology research, introduction and installation
Power supply, assembly and installation of electrical equipment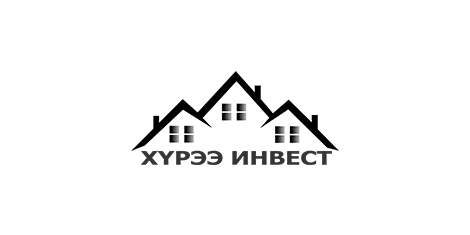 Sales, distribution & chain store
Khuree Invest LLC was founded in 2003. We engage in various activities including foreign trade, laboratory service for various tests, sales of petroleum products, tourism, tourist camp, bar and restaurant, agriculture, farming (harvesting, dairy and meat cattle) and sales distribution.
.
More
The convenience store operates with over 70 staff by 24/7 and aims to provide high standard services to customers with range of everyday items such as groceries, snack foods, confectionery, soft drinks, tobacco products, and licensed to sell alcohol beverages such as beer and wine. In addition, customers can buy not only hot coffee and tea and heated fast foods, a range of engine oils and lubricants can be purchased while refueling their vehicle with quality fuels.